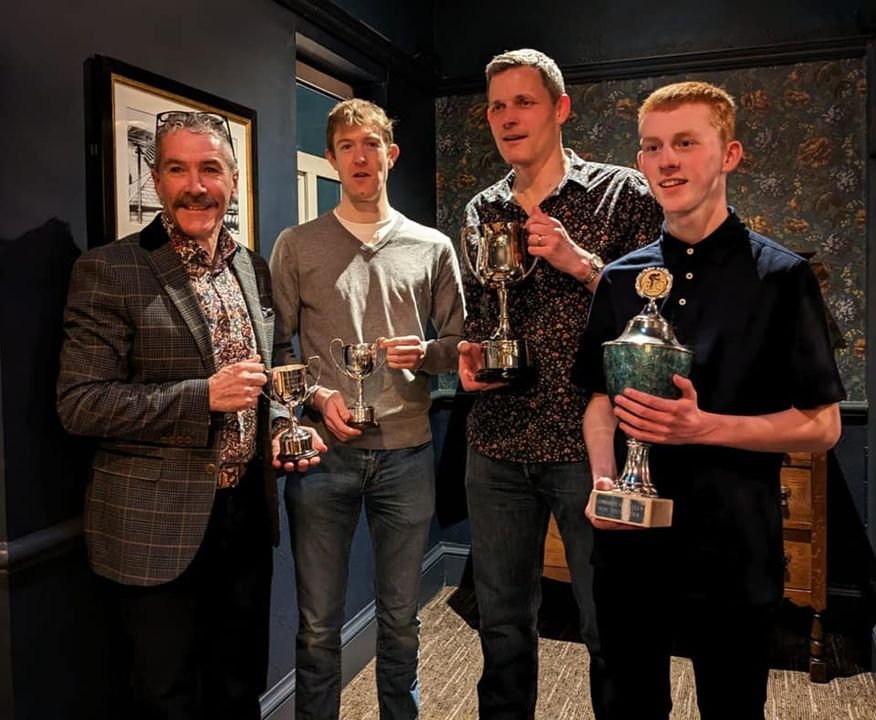 January 22, 2023 |  11months | General
The Awards night commenced at 7pm with Club Members and Partners attending - 44 in total. After initial drinks and chat the Awards were handed out. These being:
Senior Time Trial - Simon Crisp.
Veteran Time Trial - Graeme Dawson.
The awards for the TT's were given for the fastest times in the Open 12m TT run by the club on the Stamfordham Course.

Simon was also the runner up in the N&DCA BAR.
Moist Improved rider - Eric Hurrell
Best Young Rider (the David Millar Trophy) - Euan Dinning
The Awards Ceremony was followed by a Buffet and a few drinks